Our Firm
At Johnson & Associates, we're proud to be a part of the vision that has redefined Oklahoma as a state and a destination over the past 30 years. Along the way, we've evolved to meet needs as they change – while standing firm on the values that never will:
Relentless evaluation of details before each project.
It is our strong belief that resisting shortcuts early saves our clients time and money in the long run.
Follow-through that doesn't end when construction begins.
We are hands-on and face-to-face with everyone, from clients visiting our office to subcontractors in the field.
Creativity that doesn't lose sight of project requirements.
Design quality and compliance review go hand-in-hand at Johnson & Associates.
Our story began in 1988 when Tim Johnson began to envision a civil engineering firm that could operate under the same professional standards he held closely as his own: attention to the details, commitment to a project even when the status says 'completed', and the kind of open, honest communication that's based on building relationships, not just signing contracts.
Tim's experience has deep roots in Oklahoma City, where he began as a civil engineer for The City of Oklahoma City in 1976. In 1981, he joined local civil engineering firm Smith-Roberts & Associates and eventually became vice president and co-owner. When he left the firm in 1988, he stepped into entrepreneurship with little more than four employees, a handful of prospective projects, and a growing reputation for excellent work done with integrity and tenacity.
In the years since, Johnson & Associates has grown to include full-service surveying and urban planning departments and a diverse staff that includes specialists in stormwater analysis and design, construction supervision, and traffic engineering.
In 2014, the company ownership expanded to include Tyler Muzny, a registered engineer, who started as an intern in 2003 as he finished his engineering degree.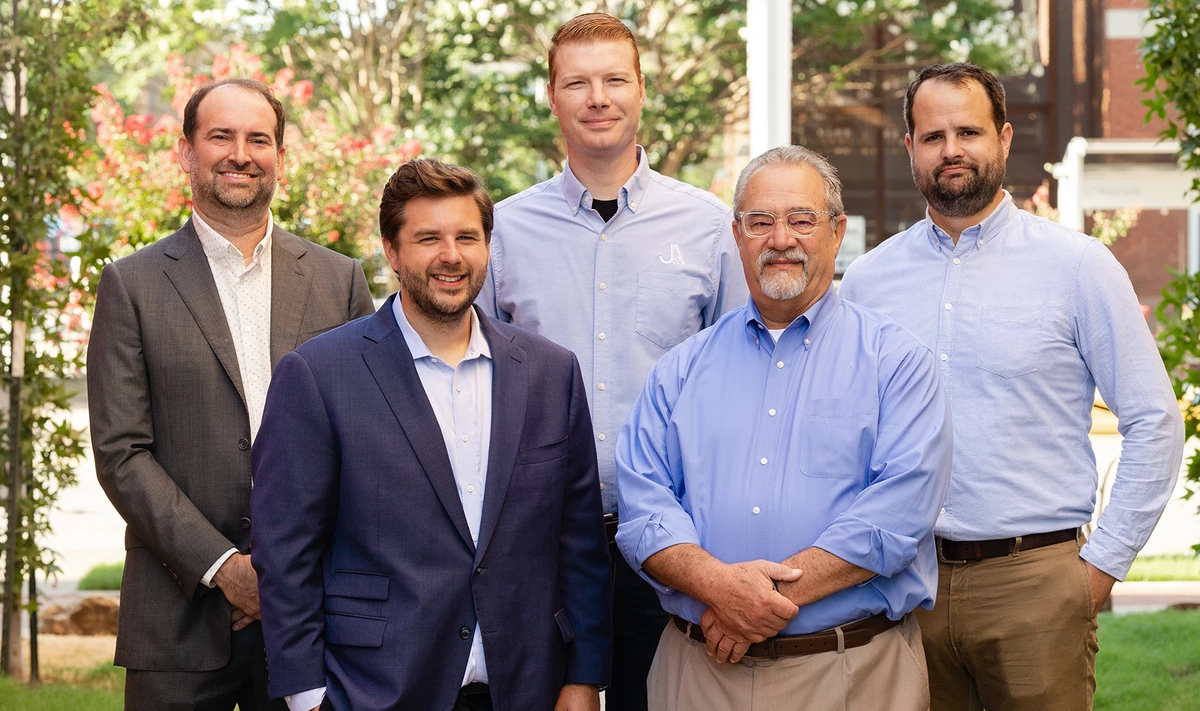 It grew again in 2018 with the addition of Matthew Johnson. Matthew started as a company survey crew member in 2005 and is currently a Licensed Professional Land Surveyor, leading the growing survey department.
Today, the company continues to move confidently forward, restructuring ownership in 2021 to include urban planner Mark Zitzow and engineer Tim Johnson, Jr., as principals, and expanding the ownership team to five. Mark began his career at Johnson & Associates in 2015 and Tim, Jr., started at the firm as a survey technician in 2005.